Vant4ge Point is an Online Community of Coordinated Care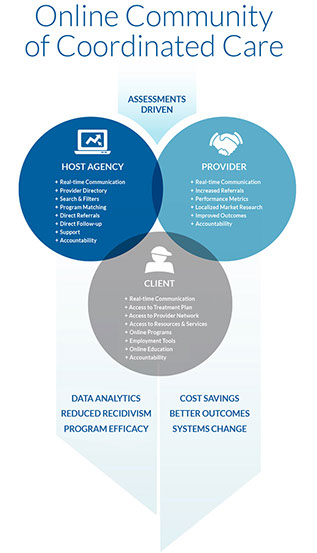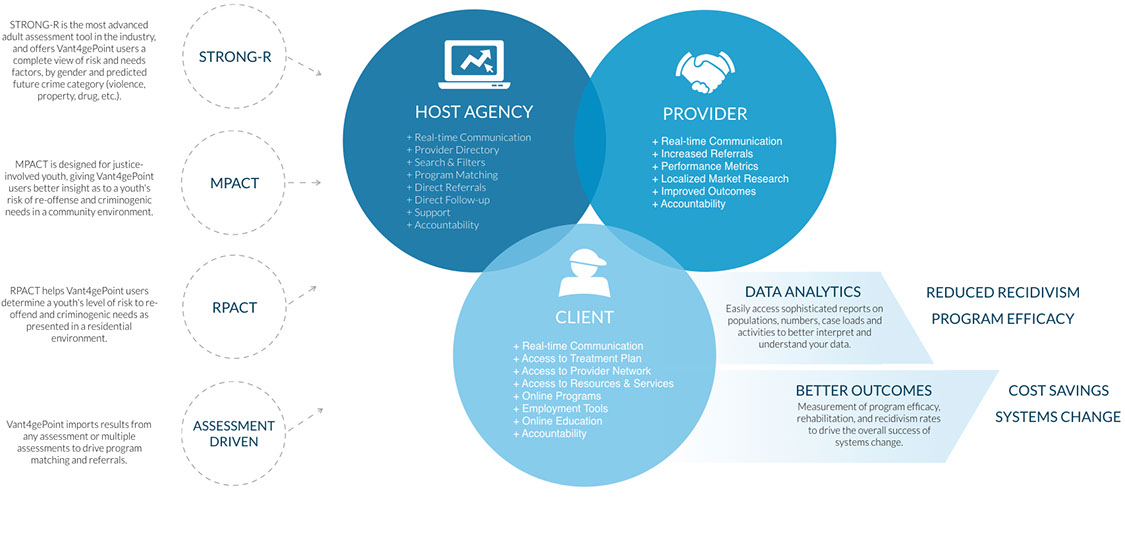 An automated, web-based system that applies the proven principles of EBP? Absolutely.
Only Vant4gePoint brings together the timely and relevant collection, management and exchange of critical assessment, intervention, referral, and treatment progress/completion information in one place, creating a virtual care group to support client success.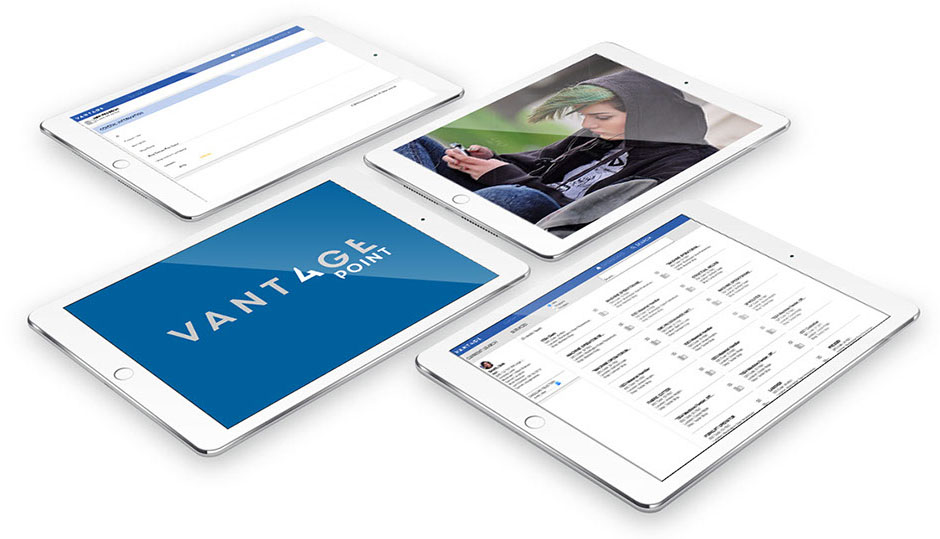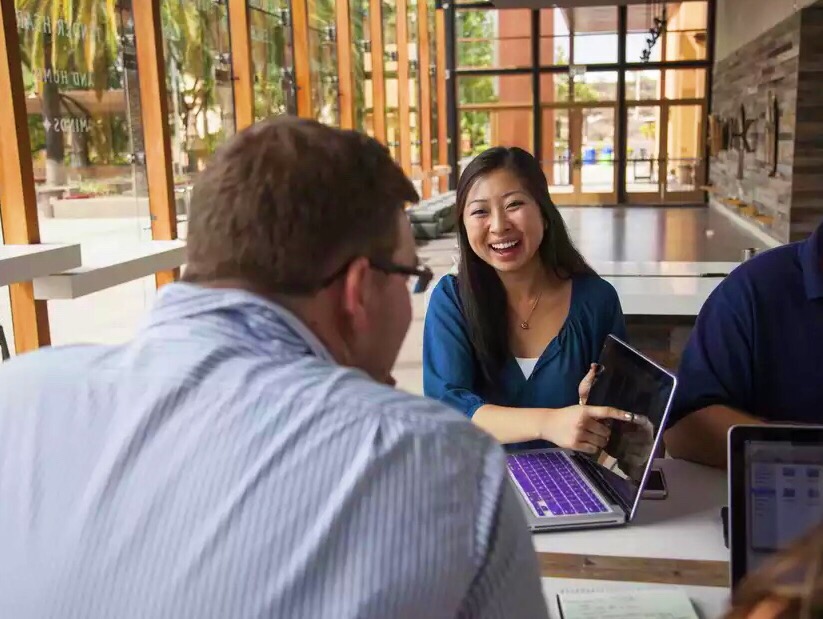 Referring agency, meet service provider
With Vant4gePoint, agencies and providers can share appointment transactions, on-going case status reporting, and service outcomes, all in real-time.
Empowering clients to participate in their own success.
For the first time, clients can log into a simple interface to review their assessments, manage case plans, find services, and communicate with case managers and providers…all from any device, at any time.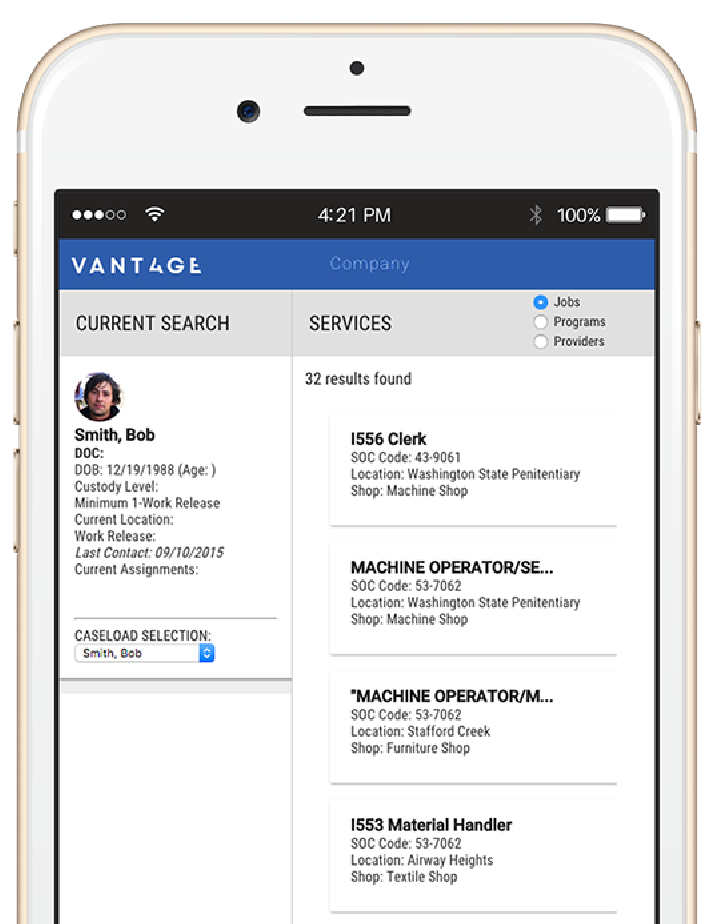 It's about changing lives for the better.
Vant4gePoint is designed to improve lives…whether an offender, a provider, or society in general. Let our team show your staff just how easy the system is to use, and how quickly it can deliver results for your organization.